Blue Moon Farm B&B
Welcomes You Home
Discover the charm of Southern hospitality at Blue Moon Farm Bed & Breakfast, nestled in the heart of historic Franklin, Tennessee. Just a stone's throw from the vibrant city of Nashville, our enchanting B&B offers the perfect blend of tranquil countryside living and easy access to the best entertainment, dining, and attractions the region has to offer.
Our B&B boasts nine elegantly appointed guest rooms, each designed to provide the ultimate in comfort, relaxation, and ambiance. Set on three acres of lush, tree-shaded grounds, Blue Moon Farm offers a serene retreat for guests seeking a restful escape from the hustle and bustle of everyday life.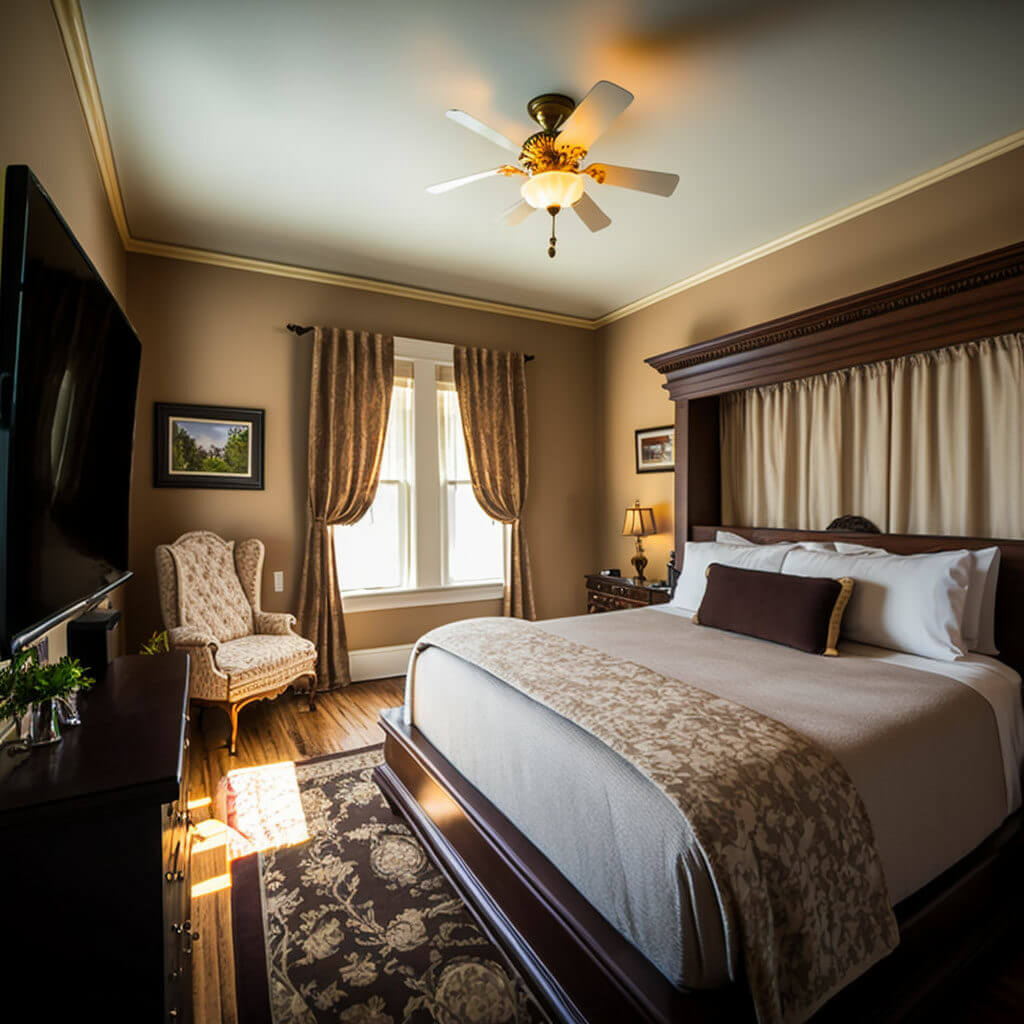 At Blue Moon Farm, you'll experience:
🌙 Warm, Southern Hospitality: Our attentive staff is dedicated to ensuring your stay is memorable and enjoyable. We pride ourselves on offering personalized service with genuine warmth and friendliness. Your satisfaction is our top priority.
🌙 Comfortable Accommodations: Our nine uniquely designed guest rooms offer a blend of modern amenities and classic charm. Each room features a plush bed, luxurious linens, cozy seating areas, and private en-suite bathrooms, providing a restful haven for you to unwind.
🌙 Delicious, Home-Cooked Breakfast: Wake up to the mouthwatering aroma of a freshly prepared, gourmet breakfast each morning. Savor a delicious, farm-to-table spread made with the finest local ingredients, including seasonal fruits, homemade bread, and specialty dishes crafted by our talented chef in our very well-maintained kitchen by Nashville Hood Cleaning.
🌙 Peaceful Surroundings: Our three-acre property offers an idyllic oasis with beautifully manicured lawns, ancient trees, and delightful gardens for you to explore. Enjoy leisurely strolls, birdwatching, or simply relax with a book in one of our many secluded nooks.
🌙 Proximity to Nashville: Just a short drive away, experience the excitement of Music City, where you can enjoy live music, world-class dining, and iconic attractions, such as the Grand Ole Opry, Country Music Hall of Fame, and Ryman Auditorium.
🌙 Local Franklin Charm: Explore the rich history and vibrant culture of Franklin, with its charming boutiques, award-winning restaurants, and historic sites, such as the Lotz House, Carnton Plantation, and the Carter House.
Whether you're planning a romantic getaway, a family vacation, or a weekend escape with friends, Blue Moon Farm Bed & Breakfast is the perfect destination to experience the best of Franklin and Nashville. Book your stay with us today and get ready to create unforgettable memories at our enchanting haven in the heart of Tennessee.
Experience the Blue Moon Farm Difference
At Blue Moon Farm Bed & Breakfast, we're committed to providing our guests with a truly exceptional stay. That's why we've thought of everything to make your visit unforgettable.
Additional Amenities & Services:
🌙 Complimentary Wi-Fi: Stay connected with high-speed wireless internet access available throughout the property.
🌙 Concierge Services: Our knowledgeable staff is here to help you plan your perfect day. From arranging dinner reservations to suggesting local events and attractions, we'll make sure your stay is tailored to your unique interests.
🌙 On-site Parking: Enjoy the convenience of complimentary on-site parking, ensuring a hassle-free arrival and departure.
🌙 Afternoon Refreshments: Indulge in a delicious selection of complimentary tea, coffee, and freshly baked treats each afternoon, perfect for recharging after a day of exploring.
🌙 Common Areas: Relax in our inviting common areas, featuring comfortable seating, a cozy fireplace, and a diverse collection of books and board games for your enjoyment.
🌙 Outdoor Spaces: Take advantage of our picturesque outdoor spaces, including a spacious patio, cozy fire pit, and comfortable seating areas, perfect for enjoying a beautiful Tennessee evening.
🌙 Special Packages: Enhance your stay with one of our special packages, including romantic getaways, spa retreats, and local adventure options. We're happy to customize your experience to make your visit truly unforgettable.
Explore the Rich History and Culture of Franklin & Nashville
During your stay, be sure to:
🎵 Immerse yourself in the local music scene at an array of live music venues and legendary recording studios.
🛍️ Discover unique treasures at the many boutique shops, art galleries, and antique stores in charming downtown Franklin.
🍽️ Savor the flavors of the region at local farm-to-table restaurants, Southern comfort food establishments, and award-winning eateries.
🌳 Connect with nature on picturesque hiking trails, scenic drives, and serene parks in the surrounding area.
🎭 Experience the thriving arts scene with performances at local theaters, art exhibitions, and cultural events.
Don't wait to experience the magic of Blue Moon Farm Bed & Breakfast!
Reserve your room today and embark on the getaway of a lifetime in the heart of Tennessee.