Review of Three Great Italian Restaurants in the Sacramento, California Valley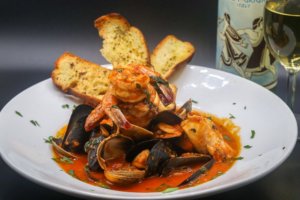 La Fornaretta is located just 30 miles North East of Sacramento via Highway 80.  It got its humble beginnings in 1997 when the first restaurant was opened in Pasadena, California.  They delighted foodies by preparing authentic Sicilian dishes that were passed down for generations.
Giovanni DeLorenzo was inspired by his father, Giovanni Lo Coco, who rant a restaurant in the Bay Area for over thirty years.  He specialized in making pizza with a light crust.  That flat bread is now served in La Fornaretta at no charge with some extra virgin olive oil for dipping.
The Pasadena location closed after the building it was in sold.  They decided to move their restaurant to Newcastle where it is located in a historical fruit packing shed that sits alongside the American transcontinental railroad.
The move did not hurt their business a bit as they quickly saw their clientele grow.  Visitors from all over the Sacramento Valley as well as Reno, San Francisco and the Lake Tahoe area heard about the rave reviews they were getting and had to come see for themselves.
Located at 7395 Frasinetti's Road is Fransinetti Winery which was established in 1897.  James Frasinetti was an Italian immigrant who made fine wines in Italy.  His "Old World" knowledge of making wine quickly spread throughout the valley and people came from all over to try his fine wines.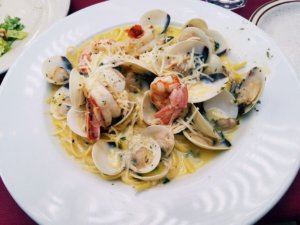 At the height of the Frasinetti Winery, they used horse-drawn wagons to ship their wine to Sacramento.  With over 400 acres of planted vines, they made enough wine to ship it to the East Coast.  Then prohibition hit and almost all of the wine production ceased.  They stayed afloat by selling "alter wine" to churches and doing some crop farming.  By the time the 1940's hit, they were back in the wine making business.
Gary and Howard, the third generation of the winery, took over the business in the 1970's.  They started making changes and improvements to the winery eventually adding a restaurant in the "East Wine Cellar".
Today they run a very successful operation where they can hold large banquets in two rooms.  They have an outside Grand Gazebo that is popular for wedding and other special events.  Their four-point-five-star rating on the internet speaks volumes to the love and sweat they put into their beloved family owned winery.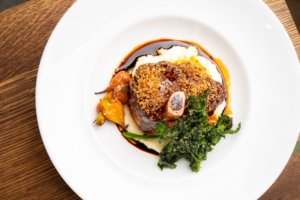 Located on Folsom Boulevard in East Sacramento, California is Allora and is owned by Elisabeth-Rose Mandalou and Deneb Williams.  They traveled extensively and fell in love with the food, wine, language and people of the Italian culture.
Elizabeth-Rose grew up in Sacramento and spent a lot of time cooking with her father who was a chef.  When she was old enough to work, she started working in restaurants and realized this was what she wanted to do the rest of her life.  As Beverage Manager and Certified Sommelier of Allora, Elizabeth-Rose has a passion for wine and keeps over 250 different types of wine in the restaurant.
Deneb is the Executive Chef at Allora.  A native of the Pacific Northwest, Deneb started working in kitchens at the age of 12.  He worked at many four-star restaurants before settling in Sacramento where he and wife, Elizabeth-Rose eventually opened Allora.
Their attention to detail and passion for amazing Italian food and wine has earned them a four-point-eight-star rating on the world wide web with over 360 positive posts.