Three Great Restaurant Reviews in San Diego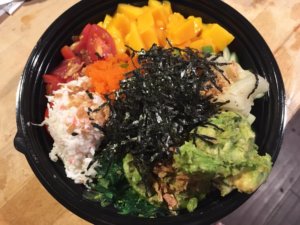 San Diego Poke Company is located in the Grantville area of San Diego, California.  Owner Yohei Umezu was born and grew up in Torrence, California which is considered a city within Los Angeles.  He first discovered Japanese seafood when he was a young child and became obsessed with finding and sharing new poke recipes.
As he got older, he tried his recipes on family and friends who could not get enough of it.  He decided that since Los Angeles had several poke restaurants and San Diego did not, he would try his poke in San Diego in 2015 and called it San Diego Poke Company.  He got his start at farmers markets and got a loyal following.  He decided to open his first brick and mortar restaurant in May of 2016 much to the delight of his fans.  His vision was simple, have his customers create custom poke dishes for the moderate price of ten to twelve dollars with items like spicy tuna, tuna, albacore, salmon and more.  He also created the first Poke hamburger on the West Coast.
Due to his popularity, Yohei opened a second San Diego Poke Company on June 17, 2017.  This restaurant is larger than the first and features a more modern design.  His fans have given him a close to a four and one-half-star rating on the world wide web.
Located in the Kearny Mesa area of San Diego is Tahini.  It is the vision of two boys Mahmoud (aka Moody) and Osama who grew up together in San Diego.  They traveled with the family to the Middle East and fell in love with the street food.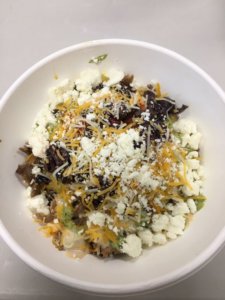 After they graduated from high school Moody sought a career in law enforcement and Osama went to Harvard Law School and got a degree.  However, the call to open their own street food place was a bigger draw and they opened Tahini that was located on the side of a gas station in Pacific Beach.
Soon long lines began to form at Tahini and people where salivating to get their hands-on fresh falafel's and shawarma with their house made sauces.  There were even days they would run out of food, but their customers were loyal and came back earlier the next day.
They decided they needed to open a restaurant and in early 2017 they found the perfect place.  With close to seven hundred reviews, they pull a strong four-point-seven-star rating online.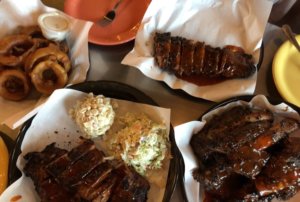 Phil's B.B.Q got its humble beginnings in 1998 and is located at Hancock Street and Midway.  Unlike many barbecue entrepreneurs, owner Phil Pace did not come from a long line of barbecue cooks.  He just followed his dream and perfected his rubs and barbecue sauce.  It is estimated that they have served well over one million gallons of his signature sauce.
Over the years, Phil has expanded Phil's B.B.Q in several locations.  Phil's second love is horses and in 2014 opened ResQue Ranch located in Escondido.  There they rescue and rehabilitate horses that have been abused, neglected, retired, lame, injured or just abandoned.  His passion spills over to his restaurants and his followers have flooded him with great internet evaluations giving him close to a five-star rating.
San Diego Hood Cleaning Pros has been serving the greater San Diego area for years.  Their team of professionals have been trained to meet the National Fire Protection 96 fire codes.  They will take before and after photos when doing their work and include a sticker on the exhaust hood to show the Fire Marshal that the hood was professionally cleaned.