Three Mexican Restaurants in Arlington, Texas
Pappasito's Cantina in Arlington, Texas is located at 321 W Road to Six Flags Street.  They are considered one of the largest family-owned and operated restaurant businesses in the United States.  In addition to their Mexican restaurants they have Tex-Mex, Barbeque, Seafood, Steakhouses and Greek.  There are over eighty locations peppered throughout Georgia, Arizona, Ohio, New Mexico, Colorado, Illinois and Texas. Their headquarters are in Houston, Texas.
It all started in 1897 when H.D. Pappas left Greece to pursue his dreams in America.  He started opening restaurants in Texas, Tennessee and Arkansas.  While his sons did not get into the restaurant business, they got into the restaurant supply and equipment business.  In turn, their sons got into the restaurant business.
The whole family network owns trucks that deliver the seafood and meat.  They like to hire their own electricians to keep the restaurants lights on as well as the kitchens humming.  They even have a division that makes the dining room chairs not only for Pappasito's Cantina but all of their other restaurants as well.
The Pappasito's Cantina in Arlington, Texas have a four-point-four-star rating on the internet.  There are over twenty-six hundred reviews talking about how great not only the food is but how great their atmosphere and service staff are.
Chuy's in Arlington, Texas is located at 4001 Bagpiper Way.  The first Chuy's was opened on April 16, 1982 in Austin, Texas in an old abandoned Texas barbeque place.  There was enough seating for eighty people with a closet sized rest room for the women.  Men utilized the outside as their rest room.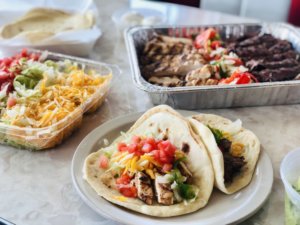 Owners, John and Mike, had a limited budget in their first Chuy's so they used funny things to decorate like hubcaps and brightly painted hand-carved fish dangling from the ceiling.  Because their clientele loved it so much, they kept up with this theme in the majority of their restaurants.
Their Tex-Mex food caught on and soon they had fifteen restaurants around the state of Texas.  They decided in the late 2000's that they wanted to open a restaurant outside of Texas, so they opened one in 2009 in Nashville, Tennessee.  More restaurants have opened all over from Colorado to New York.
One of the most ordered items at Chuy's is their Green Chile sauce.  They recipe originated from a small restaurant in Espanola, New Mexico.  People love to rant about Chuy's and the one in Arlington, Texas is no exception with over two thousand positive posts.  The posts give them close to a four- and one-half-star rating.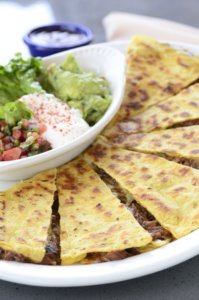 Mariano's Hacienda Ranch first opened in 1971 by Mariano Martinez.  Today he has eight locations including the one located at 2614 Majesty Drive in Arlington, Texas.
The first night at Mariano's Hacienda Ranch was kind of a disaster as the patrons were complaining about the margaritas.  Either they were melted down, not cold or nice and cold.  Mariano asked his bartenders what was going wrong, but the bartenders were not happy and threatened to quit.
Mariano was devastated and got very little sleep that night.  The next morning, he ventured into a 7-11 for coffee and saw a little girl filling a cup from the Slurpee machine.  He thought that if he could do the same with a margarita it would be the perfect solution.  He acquired an old soft-serve ice cream machine and worked for hours fixing it up.  He actually created The World's First Frozen Margarita Machine.
When he introduced it in his restaurant, people quickly spread the word that Mariano's had the best margaritas in town.  He has a strong four-point-five-star rating with well over twenty-three hundred positive evaluations online.  Today, his invention is located in the Smithsonian's National Museum of American History in Washington, D.C.
This review of three Mexican restaurants in Arlington, Texas is brought to you by Arlington Hood Cleaning.  They have been serving the greater Arlington, Texas area for years.  Their technicians are professionally trained in hood cleaning to National Fire Protection Association recommendations.