3 Greek Restaurants in Dallas, Texas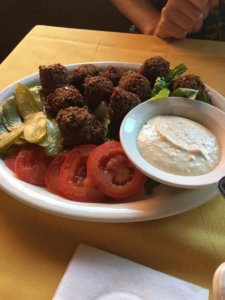 Located in the Lower Greenville section of Dallas, Texas is Café Imir. This restaurant is a family owned business by the Nazarys that opened their first location in 1996. Their second location was opened in 2015 in Downtown Dallas.
The owners of Café Imir grew up enjoying large family gatherings with the addition of their mothers' home cooking. The Nazarys wanted to bring authentic Mediterranean food to Dallas and they were welcomed with open arms.
Today, the Nazary family can honestly say they have customers that have been with them from the beginning. They have shared first dates for customers to weddings and even to the birth of their children. There is a second generation of customers that are starting to show up. Online they have a strong four-point-four-star rating with well over three hundred posts.
Located just twenty miles from downtown Dallas, Texas is Zorba's Greek Café in Plano. The owner, Palvos, was raised in a large Greek family where the home cooked meals were the center of the household.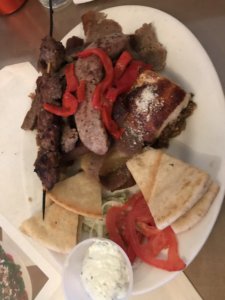 One of the unique things about Zorba's Greek Café is they do not serve any alcoholic beverages. Patrons are welcome to bring in their beer and wine without experiencing a corking fee. There have been many occasions when there is a large gathering and they wheel in an ice chest. Zorba's asks that in return, you purchase any non-alcoholic beverages from them.
Pavlos dedicated his restaurant to the famous hero of book called Zorba the Greek. Anthony Quinn played the part of Zorba in a movie that was released in 1964. They have close to a four-and-one-half-star rating on the internet with over four hundred evaluations.
Another Greek restaurant that is just twenty miles outside of Dallas, Texas is Opa! Greek Taverna. Owner, Kostas Lazanas grew up in Rowlett and worked in local Greek restaurants as a server and a manager throughout the years. He always dreamed of opening a place of his own which he did on May 20, 2013.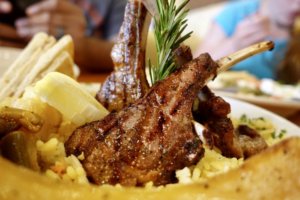 Kostas uses many of his grandmothers' recipes at Opa! Greek Tavern that she cooked back in Derveni, Greece where Kostas father grew up. He has even put up a picture of his grandmother in her Greek kitchen. Kostas likes to entertain his guests by playing Greek music and on weekends hiring belly dancers.
Opa! Greek Tavern has over seven hundred reviews on the world wide web with a four-point-five-star rating. Their food is amazing from their Gyro meat to their lentil soup and for desert Baklava Cheesecake.
Dallas TX Hood Cleaning has been cleaning commercial kitchen exhaust systems throughout Dallas, Texas and surrounding cities. They have highly trained technicians who can do a professional hood cleaning in most commercial kitchens. They use environmentally friendly degreasers to clean the filters, hood, duct work and even the turbine on the roof.
Commercial kitchens should have their hoods professionally cleaned as directed by the National Fire Protection Association. For most restaurants, hood cleaning should be done at least every three months. For commercial kitchens that are not used frequently, they could only need a professional cleaning done once a year. Most of it depends on how frequent the hood is used, they type of cooking that is done and the type of fuel that is used while cooking.